About Sandyspider
Been writing on the internet since 2007 and designing my own websites and POD shops since 2008. As a spider (sandyspider), I have crawled all over the internet. Many times I have crawled too much and my web has gotten thin.
My services for HIRE are available as a ghostwriter for your articles, books and eBook formatting. I have had clients on these book sites: Smashwords, Amazon Kindle, LuLu and CreateSpace. Semi-retired from formatting eBooks and books, but contact me for a special request. Not retired from creating that one of a kind eBook cover. Contact me at admin@giftsyoutreasure.com for prices. Below are the eBooks which I have formatted or created the eBook covers, or both. Some of those covers which were all ready made, I have had to clean up or resize.
By James Cassaday - Kindle on Amazon and paperback
Formated these books for Smashwords (no lonager available) and Kindle (which are available here). The covers pre-made, but cleaned-up one and resized.
Read what Cassaday's daughter wrote about me on Struggling to format your eBook for Amazon or Smashwords?
My review on Rough Sea Justice Book Review
By Gary Anderson - eBooks, Paperbacks and Auto Books that are available on Amazon.
All these were formated for Smashwords (which have since been taken off). Below are Kindle, Audible Audio and Paperback books, which I also formated and created the covers to and available on Amazon. Plus find these on other book sites as well.

All Gary Anderson Books Available Here
Review on HubPages Ponzi Housing Scheme to Evil Empire Books Authored by Gary Anderson
Gary Anderson has expressed his political and economic views & facts to support his concerns about the financial systems. The government and corruption of political parties are shared in online books.
By Steve Andrews | eBook and Gifts on products
Hummadruz and a Life of High Strangeness
Sandyspider formatted for Kindle and cover design.
By Phil Collins
Read my review on Satan, Satan...How Does Your Garden Grow? Book Review
Cover from paperback previously published (resized the image for the eBook cover), then formated the book for many digital downloads on Smashwords.
By Katie McMurray
Wake Up
It was fun coming up with the right image when formatting and designing the cover of Katie's Amazon Kindle book. Wake up is based on a play which she wrote about environmental issues
Lloyd Wingfield
Available eBook reading formats on Smashwords. Formated and cover design by Sandyspider.
The author has generously allowed 20% of this book to download free for those who would like to read before they buy.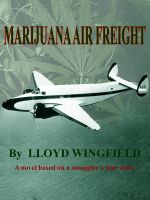 Marijuana Air Freight - Available Here
Read about this exciting book on Marijuana Air Freight Book Review
More About Sandyspider
Besides being a writer (Sandyspider, Sandy Mertens and some other names used online), I have created my own websites from scratch using HTML. I enjoy working with graphic art and photography to create customizable gifts online with CafePress, Zazzle and 3dRose. (Sandy Mertens' products on 3DRose.com are 3/4's down each product page.) 3dRose also features many gift products on Amazon.
Below are four top selling cards by the Sandyspider Gifts shop on Zazzle. Click here to see all my Zazzle shops. Click on the links and buttons below to view some of my articles, stores, coupons and sites.
Naughty Shirts on Zazzle
Buttons to Click: Coupons | Stores | Sites | Articles
Discover the Internet web of Sandyspider